7-Eleven holds a run that started way back 2013, it started as their way to celebrate their 800th 7-Eleven store but evolved into an annual run as it was very much well received. As the pandemic hit, they did a virtual run for 2020 and 2021. This year they are now back with a bang! They have gone physical again which was held in Manila, Cebu, and Davao and we were lucky enough to be there for this year's run!
We joined the Manila run in Alabang. There were several categories to choose from but we opted with the shortest distance as we don't have any practice and we were not in our best form or shape. They also offer prizes to the first to 3rd placer on the race for each categories.
Price to enter the run:
CATEGORY
REGISTRATION FEE
3 KM
₱500
5 KM
₱600
5 KM Buddy
₱500

EACH

10 KM
₱700
10 KM Buddy
₱600

EACH

16 KM
₱800
21 KM
₱1000
32 KM
₱1200
42 KM
₱1500
Cash Prizes: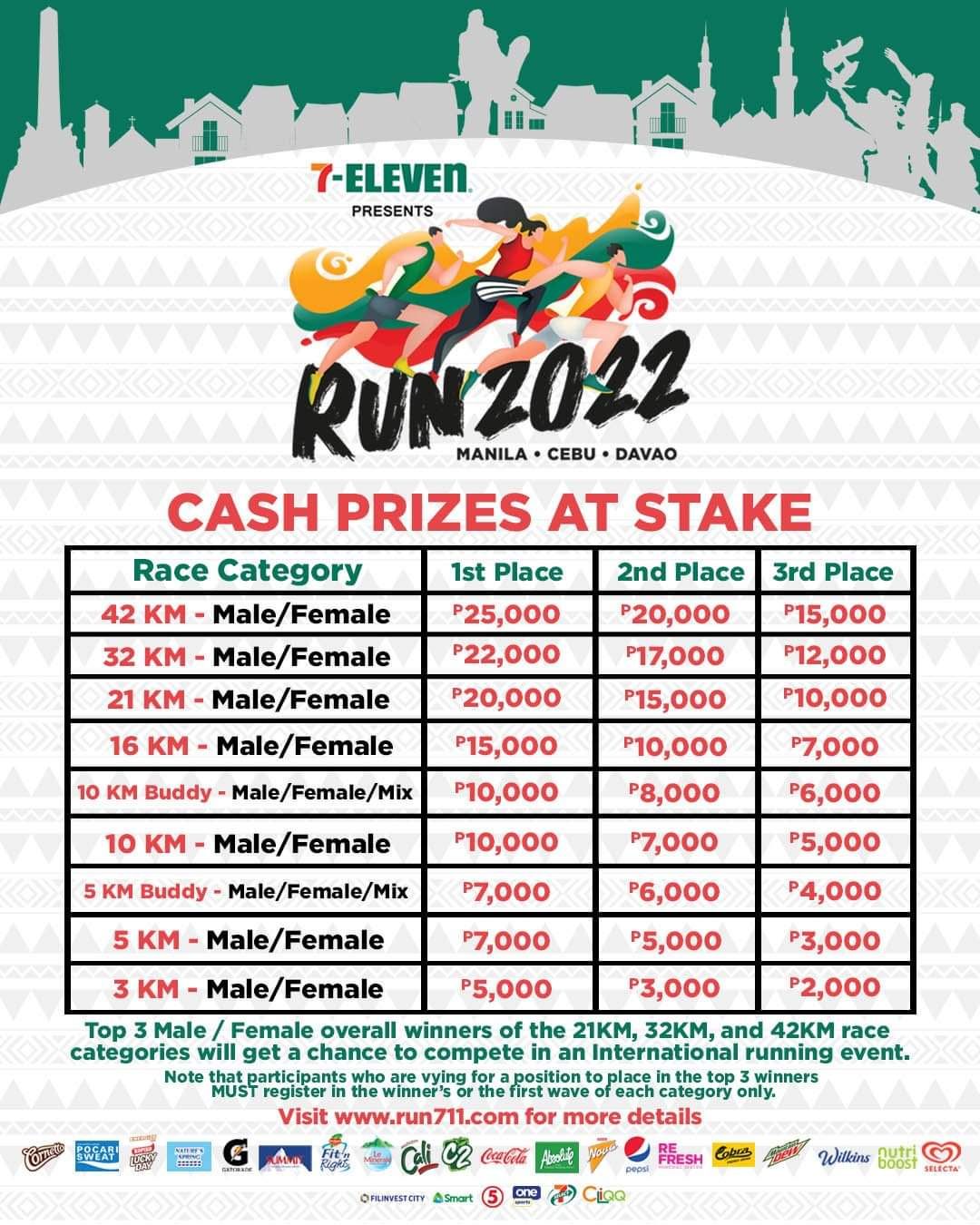 The venue was really accessible for everyone as it was near a terminal. There were a lot booths too for freebies and if you need to energize before and after the run! After our run, we wanted to try all the booths but the line was really long and it is now beginning to get really crowded as we were the last category so everyone is now at the venue altogether.
The race was very well organized. Participants were informed about the route they are taking for each category. There were also a lot of marshals and event security at the venue and on the route itself. Some of the routes were not closed entirely so they guided us and the traffic to not cause any inconvenience for the both party. The marshals weren't even there just to guide us but they were also cheering and motivating us to keep going. The marshals in the venue were really helpful too, from the baggage to the ones standing by, they were alert on every move of the crowd telling us where to go and being really friendly.
The finisher kit contains a lot of goodies. Great taste white toffee hazelnut and Nescafe Mocha latte which I love! Fit n Right CTRL, a bottle of water, and Pocari Sweat. On the finisher kit, they also have the medal and a t-shirt.
We will definitely join again next year and I hope to a longer distance. We are aiming the 5km buddy and to set a PR for our next runs.